Greencorp Pty Limited
Greencorp is a major manufacturer of magnetic stripe and related foils for the card and ticket industry, and has 50 years of experience in magnetic media. Greencorp is a technology leader.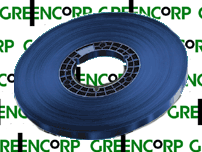 Manufacturing
Greencorp's mission is to be ahead in customer service and to deliver only quality products. Our manufacturing facilities enable us to control all stages of the production process from raw material to finished product.
Research and Development
Active on-site R&D and exacting standards position Greencorp's products among the most respected in the world. On-going development improves these standards and creates new directions including nano-particles and dispersing specialised inks.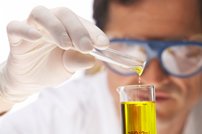 Technologies
Complete magnetic dispersion and characterization capability.
Milling and Dispersion of high and low coercivity magnetic particles. Coating – Multilayer precision coatings on latest precision coaters with automated thickness measurement. Slitting and converting to all standard and custom widths. Magnetic materials characterization. Nano-particle manufacture and characterisation
Milling and Dispersion of high and low coercivity magnetic particles
Coating – Multilayer precision coatings on latest precision coaters with automated thickness measurement
Slitting and converting to all standard and custom widths
Magnetic materials characterisation
Nano-particle manufacture and characterisation